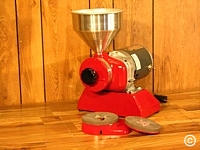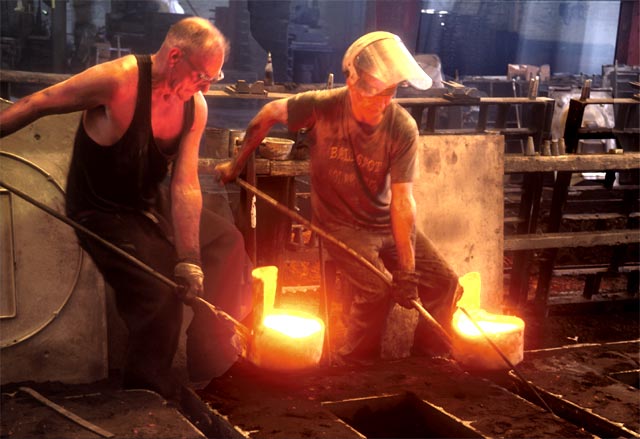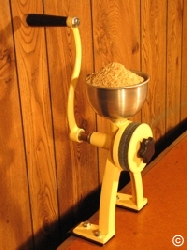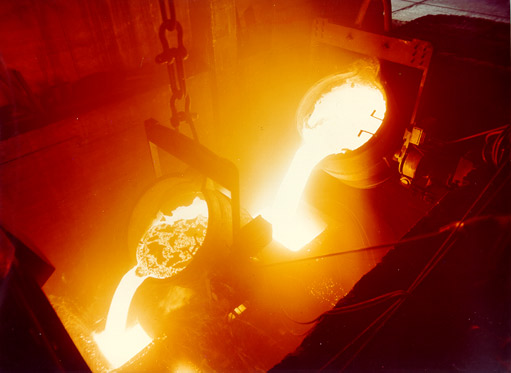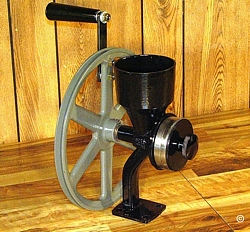 Updated 2-02-2021
Top 10 reasons to buy our Retsel products through our web site:
1.Our website is 23 years old, and always online. We have 4 backup servers registered with different providers, impossible to crash under any circumstances.
2.We are professional with these tools and we are a reliable company.
3.We have professional engineers on our team.
4.We have our own manufacturer. 100% American made.
5.Fast delivery world wide.
6.Many customers buy from us, you can check real reviews, just rest assured to buy directly from our web site if possible to get the best price. No third party charges.
7.Retsel items are very good quality. Almost 70 years in continuous business
8.We package our items safely and securely.
9.Safe purchase, and your privacy is secure. Everything ships UPS insured, zero risk to you.
10.We provide excellent return warranty , and free technical services forever.
Why buy a over prized import grain mill from China or India without a reliable fresh source of grain from your vendor? It completely deceives it's purpose in time of need and it further escalates our countries economic dependence on China and India. We are here to serve you when you need us the most.
Number of visitors today 1125 Number of items sold past 8 days 335
All books in our online store are off 20%

There has been a substantial increase of 220 volt Mil-rite sales in the recent few months. All our electric mills are configured for the 3 most common electrical configuration so you may use them anywhere in the world. Please check E-bay periodically if you are interested in purchasing the 220 volt machines or simply e-mail us and we will post it on e-bay send you a link to E-bay store. We list few items on e-may every morning. The e-bay items always ship much quicker, only a few days, than our regular inventory items. If you have a specific part or item you wish for us to list on e-bay, please e-mail us the color and the item number you wish to have listed. We will be glad to pull that item number from our warehouse and list it on e-bay the following day for you to purchase.

We do have a new grain mill package available for sale for this coming summer

Item # 14BCF (It comes with Stainless steel Burrs, Clamp and metal fly wheel) for the price of $229.95 plus $19.95 for shipping if paid by check or money order to offset credit card fees.

This item is also available on E-bay to ship anywhere in the world (except China and Australia) for a reduced shipping cost.
We have sold several hundreds of these economy units since the first of January.
Here is the link
https://retselusa.com/store/product_info.php/cPath/26_32/products_id/469

Please feel free to call anytime with any questions.
Thank you for your continuous support of American Made products for the past 60 years and have a fantastic spring and summer season from our family to yours.

Other credit card specials are available online at https://retselusa.com/store/specials.php

Once you submit your order on internet your order will be reviewed and you will receive the discounted total order via e-mail within few hours.

This forwarded discounted price (paid in U.S.. funds) is the amount we need to receive from you paid by check or money order. Please send payment to:

Retsel Corporation
Attn: Payment Processing Department
P.O. Box 4369
Pocatello, IDAHO 83250-4369

To read detail description on each item, for your convenience you may use our search window located on our home page. By queering the part number or description of the part you are looking for, our web site should find most of the parts we manufacture. If you have difficulty finding a part you are looking for, e-mail us and we will find the right link for you.

>>>>>>>>>>>>>>>>>>>>>>>>>>>>>>>>>>>>>>>>>>>>>>>>>>>>>>>>>>>>>>>>>>>>>>>>>>>>>>>>>>>>>>>>>>>>>>>>>>>>>>>>>>>>>>>>>>>>>>>>
__________________________________________________________
To provide you with the best service possible, we now have a full time technician working online to communicate with you via e-mail if you need anything.
We have supported our customers 24/7 for the past 20 years.
Have a great day and check with us again:)
If you would like to receive our daily special notices via e-mail or by snail mail, please e-mail your request to: service@retsel.com